Look around my picture for clickable hotspots...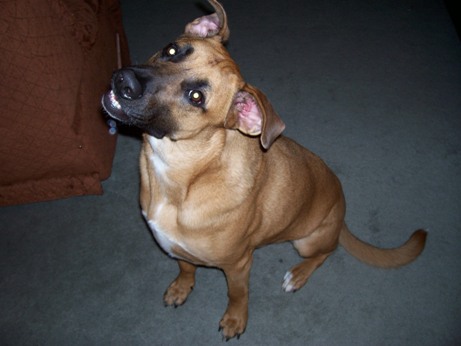 Hi, if you click on some parts of me you will see my performance in action. Here are a few hints:
If you get a treat in front of my face, I will beg for it.



If you get lucky enough, you might get a high five.



I love to wag my tail.
If you can't figure out my "Woof Woof!", click on the following link to see all three videos >>> WOOF!